Entertainment
Check back closer to the show dates to view our talent line up.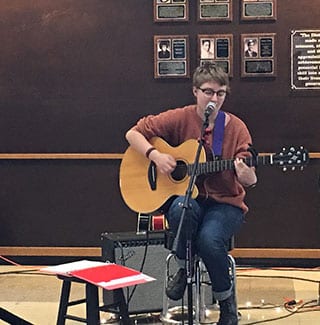 It was an awesome performance opportunity – A great way to get some experience! Emma Gende
I've played at Art in the Burbs for a number of years, and I appreciated how it was moved to Tigard High School this year – I liked how it gave people an opportunity to sit and listen.
Jacob Waltor